Enlighten's Evolution™ is a Home-Based Teeth Whitening solution trusted by Dentists all over the world. At Hollis Dental, we are proud to use the Enlighten's Evolution™ method for whitening teeth.
How Enlighten's Evolution™ Works
Enlighten's Evolution™ uses special whitening trays custom fitted for you, using impressions of your teeth. After creating your trays, ourdentist teaches you how to use the system.
If you decide you want to try Enlighten, our dentist will examine your teeth and gums to ensure you are a suitable candidate for the treatment.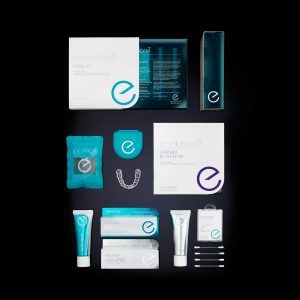 A mould of your teeth will be taken on the first visit, so the whitening trays can be customised to fit your mouth. You return to our Practice after a few days to collect the trays and the whitening kit.
Patients use the Enlighten Serum and whitening tray for a few weeks before the next step, which is using the whitening gel. Once you have completed these steps, you attend an appointment with your dentist for an intensive tooth whitening treatment in the clinic.
Enlighten's Evolution™ teeth whitening treatment is the ideal solution for patients who prefer support from their dentist throughout the procedure.
Would you like to achieve a similar result for your smile? Contact us or call us today 01895 234344.